Dayan Kai
Brilliant musicality meets soulful vocals and deep insight into the human condition in the work of Dayan Kai, singer/songwriter, multi-instrumentalist, and human extraordinaire. This intimate show will feature Dayan Kai's original compositions inspired by nature, love, and the humor of our social predicament. Kai's artistry touches various intersections of acoustic, blues, jazz, Americana, folk, Hawaiian, and world music. This blind, haole, son-of-a-lesbian never ceases to entertain his audiences with his vivacious humor and relentless quest for peace through music.
It is our greatest honor to present: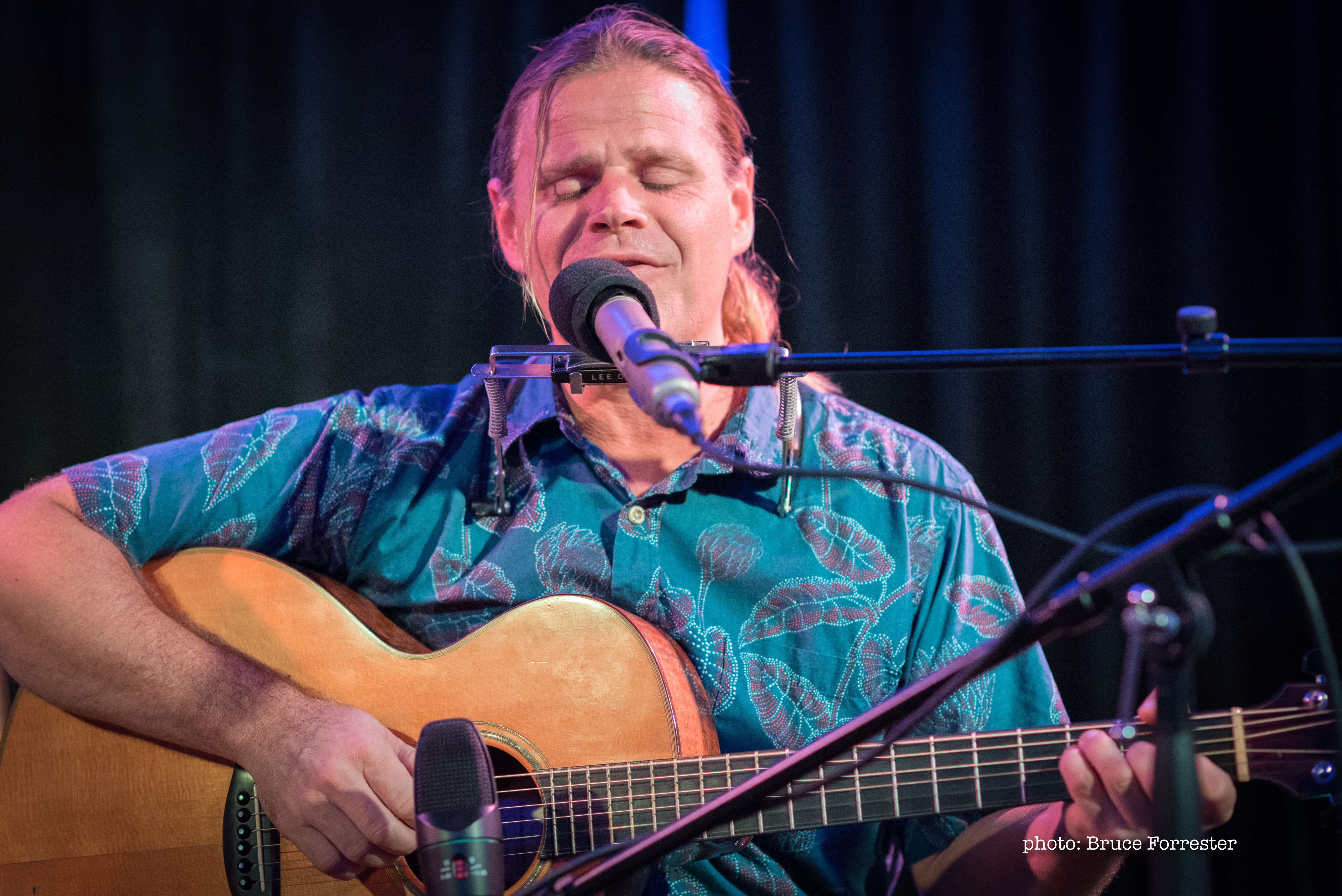 Dayan ("DAY-uhn") Kai is a true force of musical nature. An artist whose abilities and style know few bounds, Dayan is known for his soulful voice, powerful songwriting, and multi-instrumental prowess. "Dayan is perhaps one of the most complete and talented musicians . . . not only is he a dazzling multi-instrumentalist, but also a soulful vocalist with a stratospheric range and a poignant songwriter who knows how to heal with his compositions."
Born on the island of Maui, Kai grew up living bouncing between Hawaii and California. He has performed nationally and internationally as a solo artist and in collaboration with a range of artists including Keith Greeninger, Joe Craven, Jimmy Dillon, David Grisman, Melissa Crabtree, David Jacobs-Strain, Alice diMicele, John Cruz, Wilmont Kahaialii, Nina Gerber, Tammi Brown, the Zonky Jazz Band, and Bakra Bata.
Dayan Kai has played a range of festivals including the Kate Wolf Music Festival, Sister's Folk Festival, High Sierra Music Festival, Art on the Green, Summerfest, Bumbershoot Festival, Strawberry Music Festival, Blue Mountains, and Yackandandah. He is the former Music Director for "Burn'n Love," an Elvis Presley tribute at The Maui Theater in Lahaina, Hawaii. He has released seven solo albums, an album with Keith Greeninger, and contributed his talents on a multitude of albums in the folk, jazz & world genres. "Dayan Kai is a talent mightily personified and an absolute joy to experience."
Links

Website: https://dayankai.com
Facebook: https://www.facebook.com/DayanKaiMusic/
Instagram:
https://www.instagram.com/real_dayankai/ <https://www.instagram.com/dayankai/>
Youtube: https://www.youtube.com/dayankai
ReverbNation: https://www.reverbnation.com/dayankai
Spotify: https://open.spotify.com/artist/7tYzxKXu04GQZ2nNQdf6tI
Apple Music: https://music.apple.com/us/artist/dayan-kai/85985693
Online payments
Venmo.com/dayankai (@dayankai)
Paypal.me/dayankai